Today, the question of impactful digital transformation remains two-fold for large enterprises and emerging businesses in the region. On one end, the critical challenge for mega businesses and family-owned ventures remains in their ability to adapt to the rapid evolutions in technology and introduce lean operation models conducive to future-forward innovation. On the other, while SMEs and startups have been able to pioneer the innovation factors, founders and executives are focused on being able to ramp up and roll out their offerings to match a burgeoning, "up-for-grabs" market demand.
While separately, these could be daunting challenges that have and will continue to stifle founders in MENA, last week we enabled Majid Al Futtaim in its pioneering move to crack this challenge by finding untapped synergies with 14 innovative global and local emerging businesses. Here's what we learned from the Majid Al Futtaim Launchpad Programme: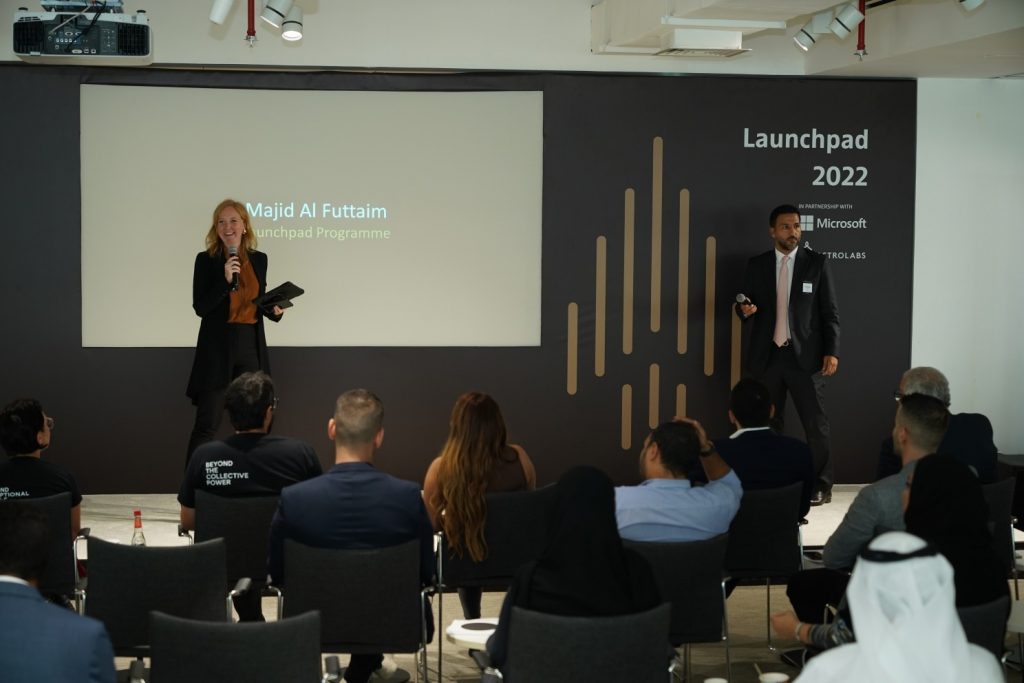 Despite the varied financial environments across the globe, the general sentiment shared by businesses, consumers, and policymakers alike is that we are at the cusp of the next pivotal evolution in global innovation. Although breakthroughs in AI, ML, Blockchain, and Web 3.0 technologies are the suspected headlines for this conversation, the deeper impact can be traced to structural and organizational transformations for companies of all sizes; of which, emerging markets have not only been top contenders but, in many cases, have presented more favorable investment environments, infrastructure, dynamics and outcomes for digital disruption over the past years.
With this in mind, the opportunity for digitally-enabled teams has been crystalizing, and Majid Al Futtaim has introduced its Launchpad Programme to get ahead of the innovation curb. The program opened a call for innovative SMEs & startups building seamless experiences in retail, proptech, and homegrown, culture-driven spaces for a chance to integrate into Majid Al Futtaim's business ecosystem. The key was being able to source and recruit future-forward offerings that can integrate with current enterprise operations, achieve economies of scale, and find innovative solutions to internal challenges.
Sourcing 23 effective emerging businesses out of a 196 application pool was a comprehensive endeavor for the AstroLabs team. It started with deep need assessment and value planning with Majid Al Futtaim's business unit heads and senior leadership. The aim was to identify digitally enabled offerings and growth potentials that are most relevant to Majid Al Futtaim's current go-to-market strategies.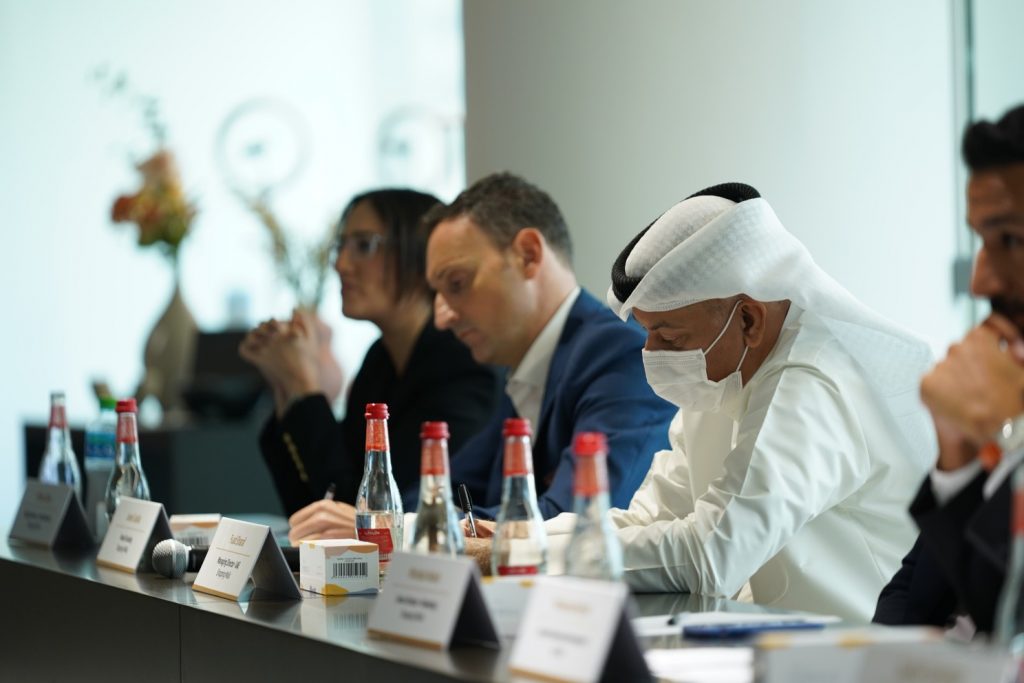 "Where we saw significant value from AstroLabs was specifically in conceiving the program. They really sat down with the different business units, with the different stakeholders from within Majid Al Futtaim, to really crystallize the objectives of this program. How do we boil it down from three or four potential tracks for each of the business units into one that really makes the most impact, is most relevant to the business, and ultimately speaks most to the ecosystem and the startup community?" reflects Majid Al Futtaim's Head of Business Development Mohamed Heikal in conversation with AstroLabs.
Over the past years, the unique combination of rapid growth and boosted private/public investment has put the UAE at the forefront of MENA's digital revolution. In 2021, the UAE headed e-commerce spending in the MENA market, with an average of $2,500+ in yearly spending per household (a 270% excess compared to the rest of the MENA market), and bolstered a promising 100% internet penetration. This not only presents a market ripe for digital disruption but also provides a large market share for innovative players with the means to scale accordingly. The latter was the opportunity at hand for the selected startups about to be shortlisted.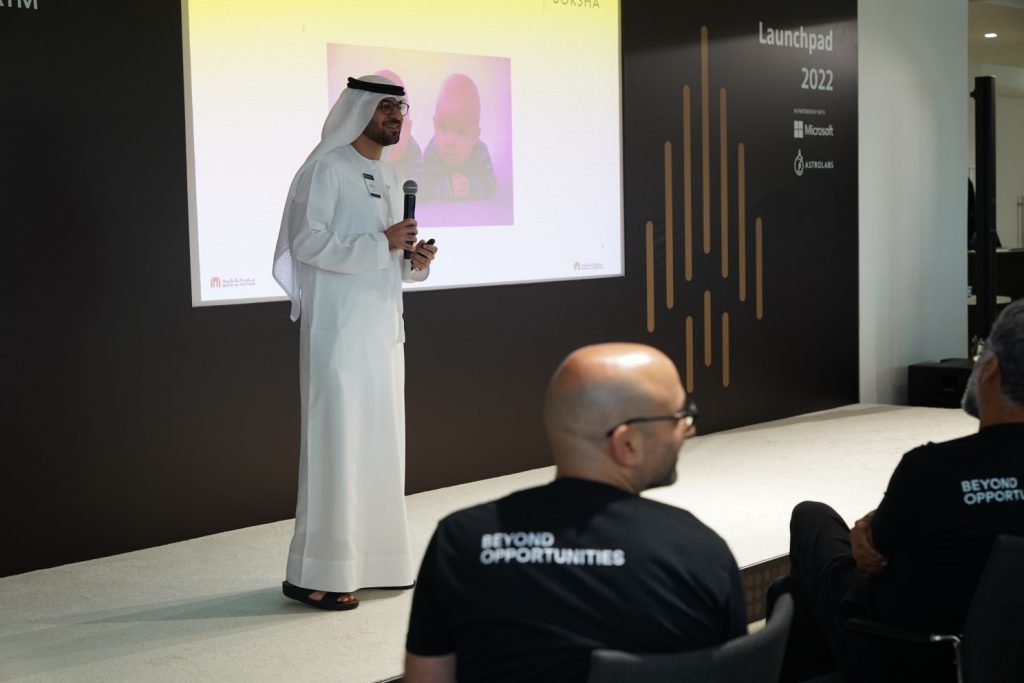 The next step was working with 23 emerging teams on identifying collaboration mediums prior to the shortlisting pitch. Here, we engaged teams in tailoring their offerings and designing their growth strategies to fully capitalize on the resources available to them in the Majid Al Futtaim's business ecosystem. What was highly valuable in the process, however, was not only identifying the accelerated benefits for emerging teams, especially in scaling regionally and entering new markets in Saudi Arabia and across MENA but also being able to assess the intangible potential of innovative collaboration: how these startups & SMEs can reshape operations and approaches at Majid Al Futtaim when integrated.
"We're doing it because, one, we're going to get access to external innovation that's going to allow us to solve problems internally. Second, our teams are going to rub shoulders with entrepreneurs with a new breed of talent and skills and this is going to have an impact on how we operate internally; on matters that might not be directly linked to what the startups are doing. We're going to start thinking differently, we're going to start operating differently, and that's very important to us." added Joe Abi Akl, Chief Corporate Development Officer at Majid Al Futtaim.
Recent studies reported that digital transformation for large-sized companies ($1Bn+ in annual revenue) takes anywhere from 2.5 to 3 years and costs up to 3% of annual revenues globally. While this remains a hefty cost to pay in an increasingly competitive market, more than 50% of companies undergoing digital transformation will experience a form of operational disruption, which can hike implementation costs up to 3x. Today, the Majid Al Futtaim Launchpad Programme managed to crack this challenge by finding synergies with 14 innovative businesses instead of building completely new models. "I think the most important milestone for me today is obviously institutionalizing the way we deal with external innovation when it comes to young aspiring brands and startups and SMEs in sectors of learning interest." Heikal reflected.
In doing so, the Majid Al Futtaim group was not only able to access new revenue streams and continuously build its diversified offering, but most importantly, has set the cornerstone for organic and accelerated digital growth for all stakeholders involved; in an initiative to drive a structured and systematic approach to enterprise innovation by bridging teams and digital mindsets.
"We went to every business and every function to understand their business needs and customer pain points, in order to design teams that would be beneficial for the business, the customers, and the partners we're going to bring on board. Obviously, you can't achieve this if it was just a central corporate development team doing it on its own. It was very important to engage with the rest of the organization; not only to engage with them for their own support but actually to give them a leading position in this program." Abi Akl concluded.