There's plenty to explore in the accelerated growth of digital industries in MENA over the past entrepreneurial chapter. While each emerging market harbors unique conditions, be it in the readiness of infrastructure, the breadth of digital adoption, or the speed at which emerging technology-enabled businesses are scaling, the digital disruption of industries has been a common goal for private and public sectors alike.
Today, the opportunity for emerging technology businesses to scale within the UAE, Saudi, or across MENA is immense- but how does that translate on SME & SMB operational levels, and how are global technology businesses able to set up and scale in hypergrowth markets like the UAE? We take a step back and reflect on the journey of one of our first community members of the Jumeirah Lake Towers coworking spaces in light of their majority acquisition.
Daxium is a SaaS company specializing in the performance of nomadic teams. Founded in 2005 by its current CEO and 11 shareholders, it benefited from the financing of 3 new investment funds in 2016 to accelerate its international expansion, of which the UAE as a MENA regional office was a target destination. In 2016, Daxium launched its "Daxium-Air" solution after realizing the need for smartphone and tablet-based software applications. The service has already been rewarded 9 times for its innovative character and equips some 60 major accounts. Today, we reflect on the Daxium MENA regional office, which was set up in Dubai at the AstroLabs coworking spaces in 2015- 7 years ago, around the same time today. While supported with global funding and head office direction, the Daxium MENA office thrived on accessing local networks, resources, and partnerships.
In light of their recent 68% majority acquisition by global innovative solutions provider Visiativ, we chat with the regional champion and AstroLabs coworking member Tom Crépin, General Manager at Daxium MEA & APAC, to discuss digital transformation, UAE expansion, and local wins with global impact.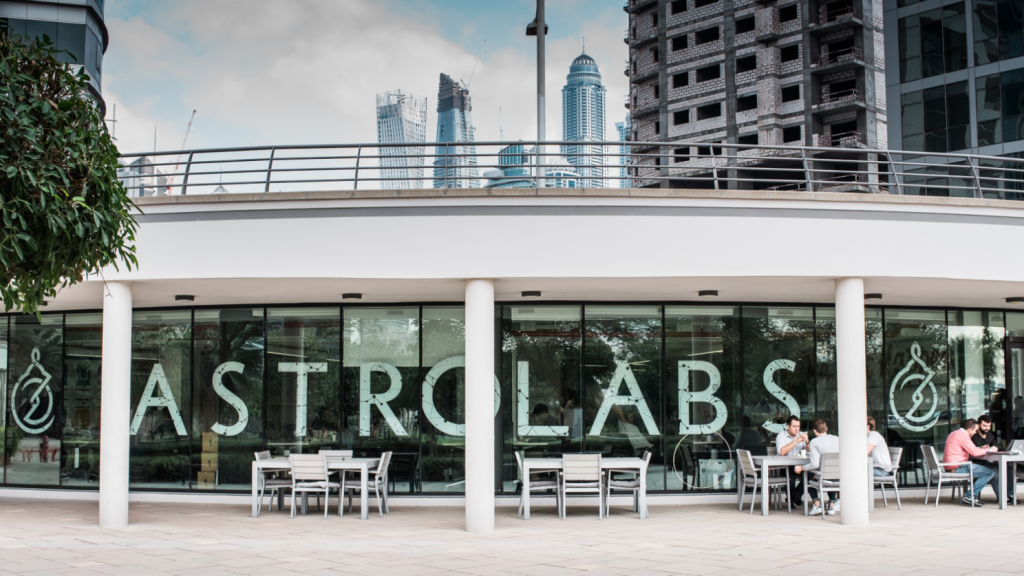 What were the main drivers behind setting up your regional office in the UAE, and how did that benefit your global growth trajectory?
The main reason (behind setting up in the UAE) was to realize proof of concept with affiliates of international groups and then become a benchmark in the industry in global markets like France or Europe. This is the easiest way for a company to grow fast without having too many resources and high revenue streams. We decided to set up at AstroLabs for its ideal location and proximity to Marina/JLT/JBR, its tech-driven mindset, its community, and network-driven activities (events, workshops, and network-building activities). We were able to have our own space and still be a part of a diverse environment of tech talents.
The UAE is home to many brands and businesses that operate within the MENA market. Thanks to its economic stability, solid & innovative infrastructure, and a variety of local affiliates that help entrepreneurs, the nation provides ample opportunities for businesses looking to set foot in the Arab region, or even for those looking to launch something of value to the UAE market.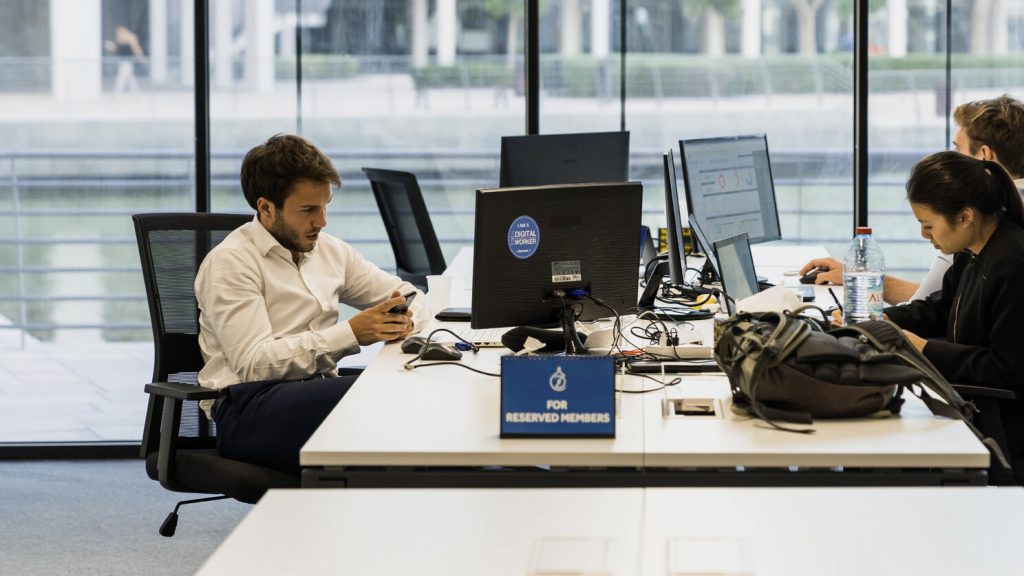 The UAE has seen unprecedented growth in several tech sectors such as SaaS, on-demand delivery, and e-commerce, as well as fintech, where the industry is projected to grow to $2.5Bn in value by the end of 2022. With this in mind, Daxium was able to access the market in due time through its effective maneuvering of local infrastructure. Dubai's proximity to other MENA markets, as well as neighboring markets in Europe and the rest of Asia, made it an ideal destination for Daxium to launch sales and account management operations. In addition to that, Dubai's free zones, which are designated tax-free areas, provided instant access to operating within the UAE, a feat effective most when having a local expansion partner.
How has the Daxium plug-and-play offering serviced the digital transformation of businesses in the UAE and globally? And how can this recent acquisition drive that impact further?
We've done that through cost-efficient agile solutions that are implemented quickly, usually within a few days/weeks, and by tailoring solutions to fit a wide and varied range of client expectations. The recent acquisition will help us grow our resources (R&D, IT & Security, Marketing & communication) and expand our sales team. It will also help us grow our portfolio of 23,000 customers and potential newcomers as we access wider markets and request proposals. We will also learn from Visiativ's organizational structure and tools as they guide us to apply certain strategies within our own team.
Where will Daxium go from here? And what are your expansion plans for the MENA region in the near future?
For now, we will focus on the GCC market, specifically KSA, something that has been in the works for a few months. We have identified a huge potential and a need for innovative solutions to boost productivity on-site. This is mainly due to the approaching deadline for Vision 2030, pushing the Saudi market to find effective technologies that will ensure its goals are met.
Gearing towards scalable innovation has been championed in MENA, with market-validated private/public innovation models that have put markets like the UAE at the forefront of global innovation numerous times. Ranking first on the Global Entrepreneurship Monitor (GEM) for the year 21/22, the UAE offers countless opportunities for SMEs and entrepreneurs to thrive and scale. On the other end, the roadmap toward the future of the digital economy is also crystallizing. Earlier this year, Saudi's Public Investment Fund announced a diversified $6.5Bn of investments in future technology, with $1Bn of investment generated within NEOM, the world's first futuristic all-green city.
The journey of Daxium in expanding within and beyond the UAE lies in a spectrum of successful businesses that have aimed at realizing global status through local scalability. In this challenging journey, milestones such as this one invigorate the ecosystem's entrepreneurial grit, making Daxium's success in attracting majority acquisition a story we're celebrating today across our coworking spaces.