Economic pressures and fluctuating financial climates have been cataclysmic to global markets. Interestingly, the recessions and deep cuts observed in mega markets, have been met with an impressive scale-up for frontier and emerging ones. This invigorated growth put regions like MENA, East Asia, and Sub-Saharan Africa on top of expansion mandates, with plenty of untapped opportunities to capitalize on.
To this avail, and while harboring some of the fastest growing economies in the world, the MENA region is becoming increasingly attractive, with sights on the UAE as a regional and global launchpad. With increased private/public synergies, facilitated FDI frameworks, and accelerated digital transformation, the UAE is positioned as a global destination for innovation, and earlier this month welcomed another cohort of future-forward businesses.
AstroLabs welcomed global VC SOSV for their debut demo day in MENA, presenting its first cohort under its emerging market expansion arm Orbit Startups. The Orbit Startups demo day showcased 10 startups chosen for its inaugural cohort. The demo day, followed by a series of capacity & network building events, comes amidst efforts to introduce and familiarize emerging market founders to the ecosystem in the UAE, anchoring the event at AstroLabs as a focal point to unlocking MENA's intricate markets. The key was to share knowledge and capitalize on 10 years of market navigation and innovation building at AstroLabs, which today presents a fully integrated offering for all companies looking to set up and operate across the UAE & KSA.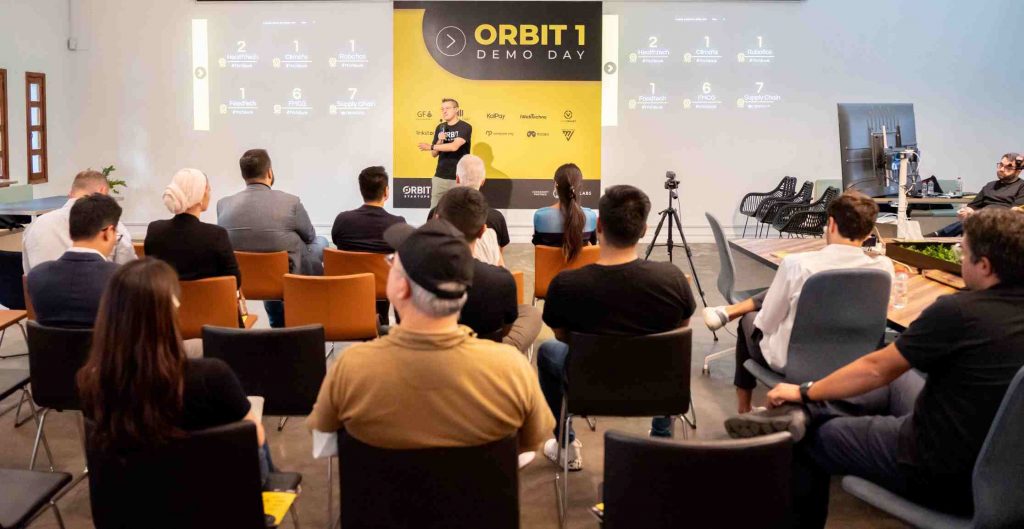 In partnership with the Ministry of Investment in Saudi Arabia (MISA), and the number one free zone in the UAE (DMCC), AstroLabs has helped 250+ businesses scale to the Kingdom, and 500+ in the UAE, from setting up, soft landing, to multi-platform registration and their first local hire. Beyond setup, AstroLabs is the region's default expansion partner, enabling high-growth businesses to scale through value-based talent recruitment, team structure & building, and enterprise acceleration programs. This presents an invaluable opportunity for global VCs looking to expand their portfolio companies within the region, especially with the current high-tide expansion wave supported by holistic initiatives in the UAE and KSA.
To put this into perspective, Saudi Arabia has allocated more than $3Tr to be injected into the local economy through government investment as part of its Vision 2030. While the Kingdom is running programs to digitize and diversify its economy, the latest of which is the AlUla SME Enablement Program which AstroLabs has designed hand in hand with the Royal Commission of AlUla, empowering Saudi's SME sector to contribute 35% of its GDP by 2030, and launching transformative projects the likes of Neom and RedSea, Saudi Arabia has also launched a series of reforms and frameworks to facilitate the expansion of foreign companies to the local market.
The latter has been widely adopted across the GCC and has taken full effect in the UAE, which most recently ranked 1st in FDI projects regionally, and 1st on the global entrepreneurship index. With 470+ special economic and free-trade zones along with visa schemes and public/private investment programs, the UAE has been well-positioned as a global anchor for regional and global players in scaling across MENA. The UAE in particular has been a key market for global players looking to expand into MENA and that is seen across various industries. In a program designed by AstroLabs, the government-backed Korean Content Creation Agency has supported the induction of 9 startups in gaming, entertainment, and content sectors into the UAE market. While the startups will pass through a series of local market navigation, financial assessment, and business development sessions, the key to the success of this cross-market pollination is in allowing the startups to soft land in a local community for a month. This allows emerging businesses to interact and build potential synergies that would enable them to hit the ground running when expanding to a hypergrowth market such as the UAE. Today, a similar model has been adopted by SOSV and Orbit Startups at our Academy Campus.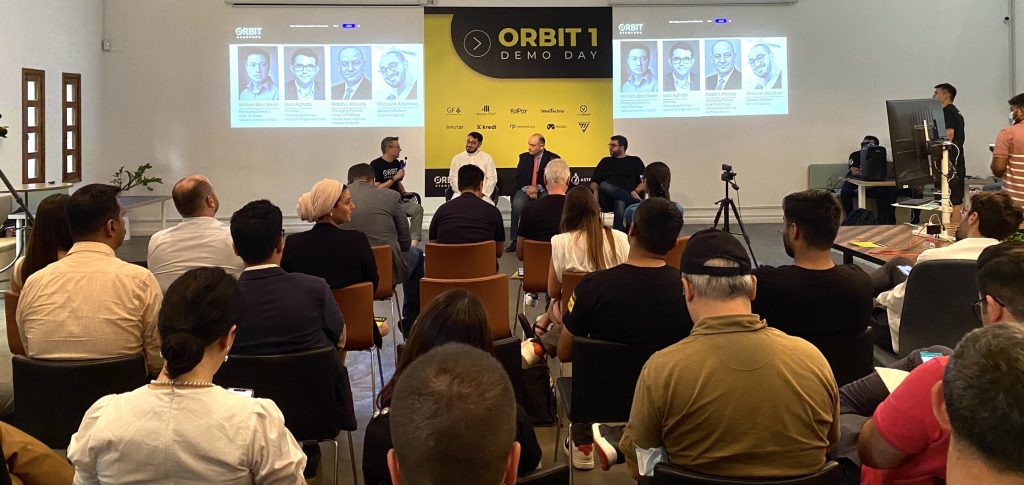 The Orbit Startups mandate drives early stage engagement and investment in hyper scalable ventures as Partner and Managing Director William Bao Bean mentioned in a chat with AstroLabs "We think there's a huge opportunity for technology to have a leapfrog effect. Take existing systems like credit cards, that's been there for a long time; with smartphone technology, inexpensive data, and easy payment technology, we think there's a real opportunity for not just an improvement, but a real revolution. So we're investing in companies for the next 4 billion: people whose first experience with the internet was on a smartphone. We think there's a huge opportunity for low and middle-income segments of the market to really change their lives with technology."
With this in mind, it's been a pivotal moment for the entrepreneurial ecosystem as well, as more global investors and startups pave their pathway into the region. Orbit encapsulates SOSV's established MOX and Chinaccelerator programs and reflects the programs' shift in focus over the recent years towards booming emerging markets including Southeast and South Asia, the Middle East, Africa, and Latin America. The startups from this cohort hailing from India, Pakistan, Nigeria, and Singapore, showed promising growth with offerings in fintech, media, EdTech, GameFi, and blockchain technology; with the facilitation and support of local partners and enablers, these startups are set to play a crucial role in the global future of UAE's booming economy.